About Kununurra
One of the most beautiful, vast and remote areas of Australia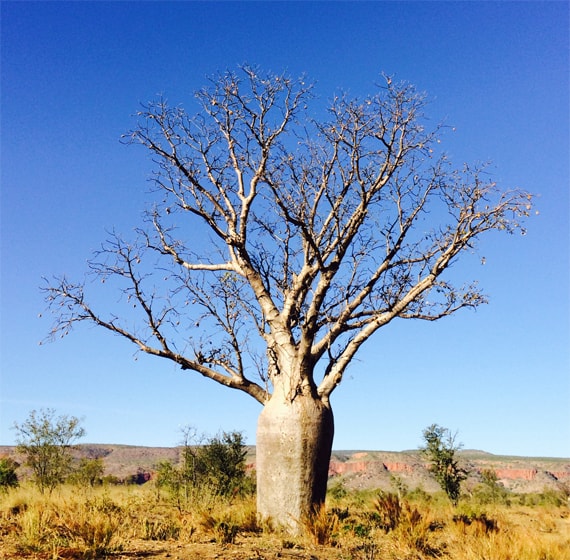 About Kununurra
Kununurra is the gateway to the Kimberley region of Western Australia – an area covering 236 246 square kilometres, roughly the size of the UK or the state of Victoria. As an indication of remoteness, the nearest McDonald's restaurant is 800 km away!
The region has a population of approximately 30 000, of which 6000 live in Kununurra. Forty per cent of the local population is Indigenous.
The Kimberley is an area of magnificent natural wonders and great cultural heritage. Aboriginal people have lived here for over 70 000 years and are deeply connected to the landscape.  Kununurra and the surrounding area is home to the Miriuwung Gajerrong people, whose art can be viewed at the outstanding Waringarri Art Gallery.
Kununurra is a relatively new town, developed in the 1960s as the service centre for the Ord River Scheme, under which the water from Lake Argyle irrigates surrounding farmland. Today, agriculture, along with mining and tourism, form the economic foundation of the region. The recent East Kimberley Development Package has seen the further development of irrigated land, along with additional community infrastructure and services.
Kununurra is a thriving regional town with all the services required for a pleasant stay, including supermarkets, cafes and restaurants, aquatic and leisure centre, visitors centre, a hospital and a multidisciplinary medical centre.
The town is within easy reach of one of the world's most extraordinary natural landscapes. It's hot for most of the year in Kununurra, so pack lightly!
Partner with:
Lake Kununurra is a 55km waterway that follows the path of the Ord River between the Lake Argyle Dam and the lower Diversion Dam. The Lake provides the perfect setting for a range of recreational activities. Kununurra is often used as a home base for visitors wishing to access nearby attractions such as the Bungle Bungles, El Questro Station, Home Valley Station, Lake Argyle; or as a relaxing layover for further travels East and West or along the famous Gibb River Road.